Golf News
Tiger Woods is thiiiiiiiis close to winning
A drama-starved golf world is getting a sudden and much-needed injection of life now that Tiger Woods is almost back to old ways.
The 5 best parts of Patrick Reed throwing Jordan Spieth under the bus during testy exchange with PGA Tour rules official
Itís been an incredible golf season already and itís only mid-March. Sunday at the Arnold Palmer Invitational was the most exhilarating day on the PGA Tour this year. Rory McIlroy torched Bay Hill to the ground for his first win in 18 months. Tiger Woods looked like the Tiger of old, putting fear in the rest of the leaderboard and executing shots with a strut we havenít seen in years. There was so much to process. But we canít overlook one of the spiciest moments that came out of the round. Late Sunday night, a heroic citizen journalist posted video of Patrick Reed in a contretemps with a PGA Tour rules official. It is Reed doing what heís been put on this Earth to do: getting prickly on a golf
Park wins Founders Cup, 54-year-old Davies ties for 2nd
Weeks like this at the Founders Cup are why Inbee Park held off retiring and Laura Davies is still competing at age 54. Park celebrated her 19th LPGA Tour victory and first in a little over a year Sunday at Desert Ridge. Davies tied for second for her best tour finish since winning the last of her 20 titles in 2001. Park closed with a 5-under 67 in cool, breezy conditions, pulling away with four straight back-nine birdies. The 29-year-old South Korean star finished at 19-under 269, winning a day after revealing she was 50-50 about retiring before returning from a long break. "The reason that I am competing and playing is because I want to win and because I want to contend in golf tournaments,"
Aussie great Webb granted exemption to US Women's Open
Two-time US Women's Open champion Karrie Webb has been given a special exemption into this year's tournament, the US Golf Association confirmed on Monday. The 43-year-old Australian will be making her 23rd straight appearance at the event, which takes place at Shoal Creek, Alabama from May 31 to June 3. "As a past champion, I'm very grateful and excited to accept the USGA's special exemption into this year's U.S. Women's Open," Webb said in a statement.
Bryson DeChambeau's answer to a question about his back injury is nothing short of a masterpiece
To most of the golf world, Bryson DeChambeau is a mad scientist. To a degree, a moniker that makes sense: he majored in physics at SMU, is obsessed with statistical analysis, and has the audacity to question the game's most universally-accepted norms. The 24-year-old, who finds himself in Sunday's final group at Bay Hill, was asked about the status of his back.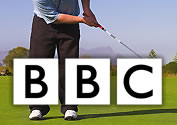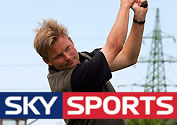 Sky Sports Golf News
Friday, 01 July 2022
Rory: Masters confidence 'huge'
Rory McIlroy has elevated his confidence rating ahead of the Masters to "huge" following his thrilling win at the Arnold Palmer Invitational.
Woods, Nicklaus salute McIlroy
The manner of Rory McIlroy's spectacular victory at Bay Hill would have made Arnold Palmer proud, according to Jack Nicklaus and Tiger Woods.
McIlroy storms to Bay Hill win
Rory McIlroy secured a first worldwide victory in 18 months with a stunning three-stroke win at the Arnold Palmer Invitational.
McIlroy returns to top 10
Rory McIlroy returned to the top 10 in the world rankings on Monday after ending an 18-month drought with a thrilling victory at Bay Hill, while Tiger Woods closed in on the top 100.
Tiger finds further positives
Tiger Woods believes his game showed further signs of improvement after another top-five finish on the PGA Tour at the Arnold Palmer Invitational.