Golf News
Sergio ready to put watery Masters to bed
Two weeks after an octuple-bogey 13 doomed his chances at Augusta, Sergio Garcia is set to make his first start at the Valero Texas Open since 2010.
Sergio Garcia feeling at home in Texas Open
Sergio Garcia had a long history with Texas even before he became a part-time resident. He made his PGA Tour debut as a pro in 1999 at the Byron Nelson Classic and caused an immediate sensation with the gallery outside Dallas when he made eight birdies in 15 holes and had a chance for a 59 when he had a 4-iron into the par-5 16th hole. He finished par-par-bogey for a 62 and tied for third that week. Two years later, the Spaniard won his first PGA Tour event at Colonial, the first of three victories in the Lone Star State. Now, the connection extends to family. He married Angela Akins last summer, and he's based out of the Austin area when he's playing in America. That's where he was last week
Topgolf is Everyone's Game: Free Golf Lessons for All on National Golf Day
DALLAS, April 17, 2018 /PRNewswire/ -- Global sports entertainment leader Topgolf® will celebrate National Golf Day on Wednesday, April 25, by offering complimentary golf lessons at 37 venues across the United States (excludes Las Vegas). In partnership with WE ARE GOLF (WAG), a coalition of golf's leading associations and industry partners, Topgolf aims to attract new fans to the sport by helping people feel more confident in their swing. This marks Topgolf's fourth year participating in National Golf Day; in 2017, Topgolf taught 2,041 free lessons. "Topgolf is everyone's game, and we know that for many of our guests, Topgolf is their first interaction with the sport," said Dolf Berle, CEO of Topgolf Entertainment Group and Topgolf.
Drunken dispute over golf etiquette leads to stabbing, 20-month sentence
Three friends who've had a few drinks go out to play a casual round of golf. What could possibly go wrong?  For one Australian man, plenty.  According to the Herald Sun, an argument over one's antics led to an altercation, a stabbing, emergency surgery and a 20-month jail term. Matthew McKay, 31, was sentenced Monday after pleading guilty to recklessly causing serious injury and assault with a weapon last August.  An intoxicated McKay became violent after his two friends called him out for defacing the greens at the Broadford Golf Course near Melbourne and asked him to stop. Instead, McKay left the course to get a knife from his car and returned later to attack the other two. He struck one of
Column: Majors can have impact on others in different ways
Major champions today create memories for tomorrow. Some of them, anyway. Still to be determined is whether the grit Patrick Reed showed at Augusta National — holding off Rory McIlroy, Jordan Spieth and Rickie Fowler in that order — resonates with a junior who is just getting into golf or motivates one of Reed's peers. "It's such a nostalgic game," McIlroy said last summer. "People remember when they watched Jack (Nicklaus) win a U.S. Open or Tom Watson chip in at Pebble Beach. Whatever generation it is, that's what they're going to remember and that's their fondest memory." McIlroy was among five major champions who were asked about their fondest memory of a major (excluding those they won).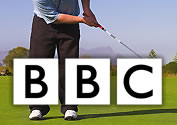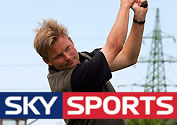 Sky Sports Golf News
Monday, 17 January 2022
Sergio Garcia is refusing to dwell on his Masters disappointment ahead of his return to competitive action at the Valero Texas Open.
LISTEN: Sky Sports Golf podcast
Tim Barter joins Josh Antmann out on location for this week's Sky Sports Golf Podcast, coming to you live from the Valero Texas Open.
Rahm secures Spanish victory
Jon Rahm secured a maiden victory on home soil as a professional with a two-stroke win at the Open de Espana in Madrid.
Kodaira wins Heritage play-off
Satoshi Kodaira claimed a maiden PGA Tour title with play-off victory at the RBC Heritage, as Ian Poulter's hopes faded during the final round.
Rahm proud of home success
Jon Rahm felt he came through his hardest Sunday as a professional to secure a landmark win on home soil at the Open de Espana.