Golfing and GPS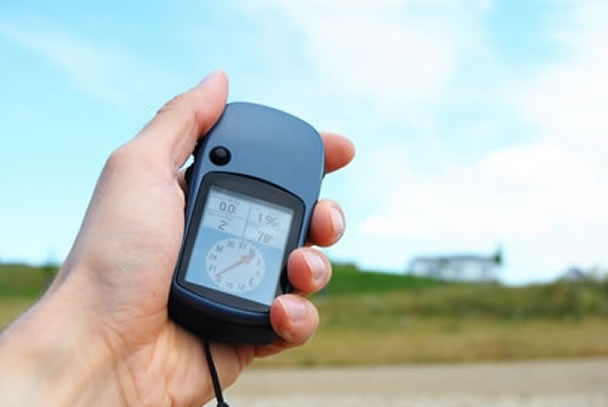 Global positioning systems are available for the game that requires odd looking clothes, stranger looking shoes, a few clubs, a tiny white ball, and a strong swing. Find out what this device can do for your game.
Golfing GPS units offer a strategy for creating an even more enjoyable game of golf than ever before. After all, these tiny devices can make a huge difference in the final score, one that allows a player to stand out in front of the crowd. Plus, they take the frustration of the game out of it, well, at least they do if you can manage to stay out of the sand pit, the water, and out of bounds.

Global positioning systems are new enough that not every player has one. Nonetheless, every player in this game that sends a tiny white ball floating through the air, over the sand pit, and across the green should have one. A GPS unit can simplify the game with its ability to tell you exactly how far it is to the hole. What could be better?

With a Golfing GPS unit, players no longer have to worry about distance or trying to calculate just how far they need to drive the ball. The entire game is simplified in much the same manner as driving a car is now simplified with GPS for autos. Simply strap the unit to your belt on your cart or buggy and off you go from the tee to the green without a care in the world.

Not only will you be able to enjoy a less stressful strategy, but also, you will be able to enjoy a game that is speedier, giving you more time to enjoy the watering hole over at the club. The selection of your personal clubs is also simplified and more accurate since the GPS provides sufficient statistical data about the distance that exists in between the green and the tee.

Perhaps it is the gorgeous scenery. Perhaps it is the unusual landscape. Whatever it is, golfing offers an experience quite unlike any other. As more and more courses are professionally mapped for use with GPS units, the game becomes even more exciting for avid players who now have an edge on a global basis.

Paul Harvey once said "Golf is a game in which you yell fore, shoot six, and write down five." Perhaps now thanks to the technological advances featured through GPS devices tailor made for this game that pits man against perfectly manicured greens, a new saying will come about. Maybe golf will become a game in which you yell fore and write down whatever it is you shoot.

With the accuracy provided by global positioning systems designed for golf, club selection and game play are more accurate than ever. Guesswork is out of the picture and better scores are in.